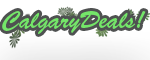 Save with daily local deals & Calgary attraction coupons.
Calgary Zoo Coupon
Save on admission to The Calgary Zoo!
Subscribe in a reader
Physio In Calgary
Looking for a
Chiro In Calgary
Looking for a
Saigon Y2K Vietnamese Restaurant S
Description: Saigon Y2K Vietnamese Restaurant is a family owned and operated restaurant located in the Calgary Chinatown. There is more than one Saigon Y2K in Calgary but they are independently owned and operated. Saigon Y2K S provides dine-in, takeout, delivery, and catering. A taste of traditional Vietnamese cuisine.


Address: 310 Centre Street South [map]
Postal Code: T2G 2B8
City: Calgary
Province: Alberta
Region: Downtown
Region 2: S
Phone: 403-265-3035 (Please mention Find Menus .ca when you order!)
Category: Vietnamese
SubCategory: none
SubCategory 2: none


Menu: (Click a thumbnail below for a larger version)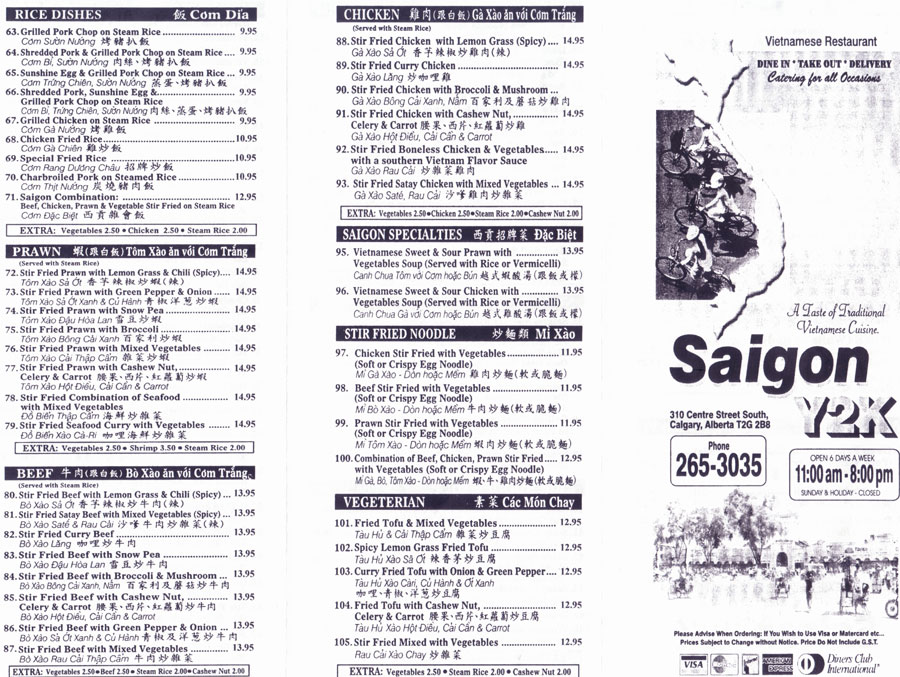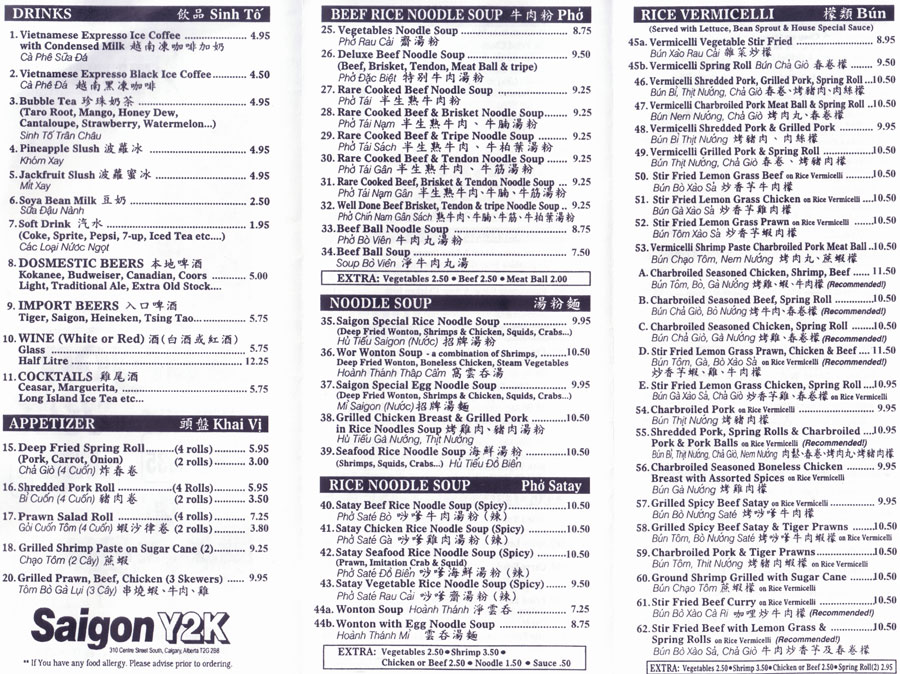 Please Note: FindMenus.ca cannot guarantee that all of the menus found on the site are the most current versions. Actual prices and menu items my have changed. If you think this menu is out of date, please let us know.
Comments for Saigon Y2K Vietnamese Restaurant S
Guest (2012-10-24 @ 00:02) :
Lost my best friend in Vietnam.Learned Freedom isn't Free in Vietnam.Learned the value of life, fernidship, freedom, Democracy and what those things cost generations past and present to preserve.Learned the meaning of Honor, God, Country in Vietnam.Proud to be an American, Land of the FREE!Our current Volunteer Army ranks right up there with the Founding Fathers and original Patriots when it comes to Honor in representing OUR Country and fighting on OUR behalf regardless of what the mission is.
Comment On This Restaurant
* = required