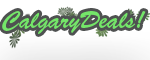 Save with daily local deals & Calgary attraction coupons.
Calgary Zoo Coupon
Save on admission to The Calgary Zoo!
Subscribe in a reader
Physio In Calgary
Looking for a
Chiro In Calgary
Looking for a
Saigon Y2K Vietnamese Restaurant NW
Description: Saigon Y2K Vietnamese Restaurant is a family owned and operated restaurant located in the Calgary northwest. There is more than one Saigon Y2K in Calgary but they are independently owned and operated. Saigon Y2K NW provides dine-in and takeout, but NOT delivery, however takeout orders only require an average of 10-15 minutes before they're ready, and maybe 20-30 minutes for large orders (10+ items).


Address: 2110 Crowchild Trail N.W. [map]
Postal Code: T2M 3Y7
City: Calgary
Province: Alberta
Region: NW
Phone: 403-282-2553 (Please mention Find Menus .ca when you order!)
Category: Vietnamese
SubCategory: none
SubCategory 2: none


Menu: (Click a thumbnail below for a larger version)
Please Note: FindMenus.ca cannot guarantee that all of the menus found on the site are the most current versions. Actual prices and menu items my have changed. If you think this menu is out of date, please let us know.
Comments for Saigon Y2K Vietnamese Restaurant NW
Guest (2011-01-16 @ 17:35) :
One good desert is the Deep Fried Banana Rolls, they deep fry banana rolls and serve it with Ice Cream... =)
Guest (2013-11-01 @ 19:32) :
Where did you end up moving to? I still have a seeestmr of college left before I think about moving and honestly, even though I think there is no place like Texas, I keep wondering what it's like to leave elsewhere. It seems like lately, more people are moving into Texas for jobs.
Guest (2014-05-30 @ 11:08) :
Hello, my name is Morty Goldman and i just stumbled upon your site - findmenus.ca - I'm sorry to write in such an odd manner, but what I have to say may be of great interest to you. Why? Because I want to help you realise the potential of your business, and help you grow it into the centre-piece of our success working together. Have you ever wondered why the world famous song Gangnam Style gained popularity so rapidly? Aside from its quirky dance moves and costumes, Gangnam Style smashed YouTube records for the number of likes and views it received in such a short space of time. The music video gained popularity quicker than many popular viral videos; eventually becoming one of the most successful global phenomenons seen on YouTube. Now imagine the scale of Gangnam Style's popularity being transferred to your business! This is exactly how I deliver business to my clients - and I assure you that you'll be overwhelmed with the results. Please call me at (877) 410-4002 or visit at http://www.SuperbSocial.net Regards, Morty Goldman CEO and Founder of Superb Social.
Guest (2014-07-15 @ 17:35) :
Hello, my name is Morty Goldman; I just stumbled upon your site - findmenus.ca - I'm sorry to write in such an odd manner, I thought to call you but I didn't want to take up your time. What I have to say may be of great interest to you. Did you know that an overwhelming majority of businesses, organizations and celebrities buy likes and followers? What, you thought your competitor's likes and followers are organic and naturally gained? Ha ha. Just recently Gangman Style ( http://www.youtube.com/watch?v=9bZkp7q19f0 ) reached a record 2 billion views. Now imagine the scale of Gangnam Style's popularity being applied to your business! This is exactly how I deliver results to my clients - and I assure you that you'll be overwhelmingly pleased with the outcome. Give us a call: +1 (877) 410-4002 or visit us at http://www.SuperbSocial.net
Guest (2014-09-06 @ 01:52) :
Hello Web Admin, I noticed that your On-Page SEO is is missing a few factors, for one you do not use all three H tags in your post, also I notice that you are not using bold or italics properly in your SEO optimization. On-Page SEO means more now than ever since the new Google update: Panda. No longer are backlinks and simply pinging or sending out a RSS feed the key to getting Google PageRank or Alexa Rankings, You now NEED On-Page SEO. So what is good On-Page SEO?First your keyword must appear in the title.Then it must appear in the URL.You have to optimize your keyword and make sure that it has a nice keyword density of 3-5% in your article with relevant LSI (Latent Semantic Indexing). Then you should spread all H1,H2,H3 tags in your article.Your Keyword should appear in your first paragraph and in the last sentence of the page. You should have relevant usage of Bold and italics of your keyword.There should be one internal link to a page on your blog and you should have one image with an alt tag that has your keyword....wait there's even more Now what if i told you there was a simple Wordpress plugin that does all the On-Page SEO, and automatically for you? That's right AUTOMATICALLY, just watch this 4minute video for more information at. <a href="http://www.SeoAnalyticNews.com">Seo Plugin</a> seo plugin http://www.SeoAnalyticNews.com/
Guest (2014-10-26 @ 19:28) :
Hello Web Admin, I noticed that your On-Page SEO is is missing a few factors, for one you do not use all three H tags in your post, also I notice that you are not using bold or italics properly in your SEO optimization. On-Page SEO means more now than ever since the new Google update: Panda. No longer are backlinks and simply pinging or sending out a RSS feed the key to getting Google PageRank or Alexa Rankings, You now NEED On-Page SEO. So what is good On-Page SEO?First your keyword must appear in the title.Then it must appear in the URL.You have to optimize your keyword and make sure that it has a nice keyword density of 3-5% in your article with relevant LSI (Latent Semantic Indexing). Then you should spread all H1,H2,H3 tags in your article.Your Keyword should appear in your first paragraph and in the last sentence of the page. You should have relevant usage of Bold and italics of your keyword.There should be one internal link to a page on your blog and you should have one image with an alt tag that has your keyword....wait there's even more Now what if i told you there was a simple Wordpress plugin that does all the On-Page SEO, and automatically for you? That's right AUTOMATICALLY, just watch this 4minute video for more information at. <a href="http://www.2014PandaSeo.com">Seo Plugin</a> [url=http://www.2014PandaSeo.com/]seo plugin[/url]
Guest (2014-12-08 @ 21:25) :
Hi, I wanted to speak to you regarding your site findmenus.ca, give me a call 877-405-8518. - Luke Goodman
Comment On This Restaurant
* = required