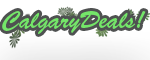 Save with daily local deals & Calgary attraction coupons.
Calgary Zoo Coupon
Save on admission to The Calgary Zoo!
Subscribe in a reader
Physio In Calgary
Looking for a
Chiro In Calgary
Looking for a
Saigon Y2K Vietnamese Restaurant NW
Description: Saigon Y2K Vietnamese Restaurant is a family owned and operated restaurant located in the Calgary northwest. There is more than one Saigon Y2K in Calgary but they are independently owned and operated. Saigon Y2K NW provides dine-in and takeout, but NOT delivery, however takeout orders only require an average of 10-15 minutes before they're ready, and maybe 20-30 minutes for large orders (10+ items).


Address: 2110 Crowchild Trail N.W. [map]
Postal Code: T2M 3Y7
City: Calgary
Province: Alberta
Region: NW
Phone: 403-282-2553 (Please mention Find Menus .ca when you order!)
Category: Vietnamese
SubCategory: none
SubCategory 2: none


Menu: (Click a thumbnail below for a larger version)
Please Note: FindMenus.ca cannot guarantee that all of the menus found on the site are the most current versions. Actual prices and menu items my have changed. If you think this menu is out of date, please let us know.
Comments for Saigon Y2K Vietnamese Restaurant NW
Guest (2011-01-16 @ 17:35) :
One good desert is the Deep Fried Banana Rolls, they deep fry banana rolls and serve it with Ice Cream... =)
Guest (2013-11-01 @ 19:32) :
Where did you end up moving to? I still have a seeestmr of college left before I think about moving and honestly, even though I think there is no place like Texas, I keep wondering what it's like to leave elsewhere. It seems like lately, more people are moving into Texas for jobs.
Comment On This Restaurant
* = required